Active
| Player | # | Pos | HT | WT | Age | Exp | College |
| --- | --- | --- | --- | --- | --- | --- | --- |
| | 94 | DT | 6-3 | 317 | 24 | 2 | Alabama |
| | 21 | S | 6-0 | 218 | 24 | 4 | Alabama |
| | 99 | DT | 6-1 | 331 | 27 | 3 | Arkansas |
| | 45 | DB | 6-2 | 205 | 24 | 1 | Baylor |
| | 80 | WR | 6-0 | 193 | 23 | 0 | Bethune-Cookman |
| | 27 | S | 6-2 | 208 | 24 | 3 | Boise State |
| | 38 | CB | 5-9 | 163 | 24 | 2 | Boise State |
| | 44 | LB | 6-5 | 236 | 30 | 8 | Boston College |
| | 18 | WR | 6-0 | 203 | 24 | 3 | Bowling Green State |
| | 51 | LS | 6-5 | 250 | 34 | 12 | Brown |
| | 60 | DT | 6-5 | 300 | 26 | 2 | Buffalo |
| | 5 | QB | 6-5 | 230 | 23 | 2 | California |
| | 93 | LB | 6-1 | 241 | 25 | 3 | Clemson |
| | 22 | RB | 6-0 | 210 | 23 | 2 | Clemson |
| | 76 | T | 6-8 | 325 | 30 | 8 | Colorado |
| | 33 | S | 5-11 | 205 | 25 | 3 | Connecticut |
| | 75 | OL | 6-3 | 315 | 26 | 2 | Florida |
| | 19 | WR | 6-0 | 190 | 22 | 2 | Florida State |
| | 35 | CB | 6-0 | 190 | 25 | 4 | Fresno State |
| | 28 | CB | 5-11 | 194 | 23 | 0 | Georgia |
| | 52 | LB | 6-2 | 235 | 26 | 6 | Georgia |
| | 59 | LB | 6-5 | 250 | 22 | 0 | Georgia |
| | 83 | WR | 5-9 | 160 | 23 | 3 | Holy Cross |
| | 12 | WR | 6-2 | 215 | 25 | 5 | Indiana |
| | 62 | OL | 6-2 | 322 | 23 | 1 | Indiana University of Pennsylvania |
| | 8 | K | 6-0 | 200 | 25 | 1 | Iowa |
| | 25 | CB | 5-10 | 187 | 33 | 12 | Louisville |
| | 8 | WR | 6-1 | 195 | 27 | 6 | LSU |
| | 13 | WR | 5-11 | 198 | 25 | 5 | LSU |
| | 65 | DT | 6-5 | 337 | 28 | 3 | Maryland |
| | 57 | LB | 6-3 | 235 | 25 | 3 | Miami |
| | 55 | LB | 6-3 | 220 | 27 | 6 | Miami |
| | 54 | DE | 6-2 | 262 | 27 | 7 | Miami |
| | 74 | T | 6-6 | 325 | 24 | 4 | Miami |
| | 70 | G | 6-4 | 327 | 28 | 6 | Michigan |
| | 10 | QB | 6-5 | 220 | 37 | 15 | Mississippi |
| | 77 | G | 6-5 | 335 | 31 | 9 | Mississippi |
| | 88 | TE | 6-3 | 240 | 23 | 2 | Mississippi |
| | 64 | T | 6-8 | 328 | 23 | 0 | Missouri |
| | 3 | QB | 6-4 | 220 | 30 | 3 | Monmouth (Ill.) |
| | 65 | G | 6-5 | 307 | 22 | 0 | Nebraska |
| | 86 | WR | 6-4 | 215 | 23 | 2 | New Mexico |
| | 20 | CB | 5-10 | 190 | 29 | 7 | North Alabama |
| | 96 | LB | 6-6 | 272 | 26 | 5 | North Carolina |
| | 78 | DE | 6-4 | 271 | 22 | 3 | Notre Dame |
| | 24 | CB | 6-1 | 201 | 22 | 3 | Ohio State |
| | 87 | WR | 5-10 | 201 | 24 | 3 | Oklahoma |
| | 23 | RB | 5-10 | 240 | 31 | 11 | Oregon |
| | 62 | DT | 6-3 | 305 | 23 | 0 | Penn State |
| | 34 | CB | 5-9 | 190 | 22 | 0 | Penn State |
| | 81 | TE | 6-3 | 245 | 25 | 1 | Penn State |
| | 48 | TE | 6-6 | 260 | 24 | 2 | Pennsylvania |
| | 69 | C | 6-2 | 312 | 26 | 4 | Regina (Canada) |
| | 17 | QB | 6-2 | 222 | 23 | 0 | Richmond |
| | 72 | DE | 6-5 | 264 | 27 | 5 | Richmond |
| | 49 | RB | 5-11 | 207 | 22 | 0 | Rutgers |
| | 46 | LB | 6-0 | 241 | 23 | 2 | San Diego State |
| | 43 | TE | 6-1 | 241 | 24 | 2 | San Jose State |
| | 67 | C | 6-2 | 302 | 21 | 0 | SMU |
| | 89 | TE | 6-5 | 254 | 25 | 3 | South Carolina |
| | 35 | RB | 5-8 | 220 | 26 | 1 | South Carolina State |
| | 2 | K | 6-3 | 221 | 23 | 2 | Southern Oregon |
| | 41 | S | 5-11 | 195 | 28 | 6 | Stanford |
| | 97 | DE | 6-6 | 282 | 27 | 5 | Stanford |
| | 9 | P | 6-4 | 221 | 24 | 3 | Syracuse |
| | 6 | WR | 6-1 | 208 | 24 | 1 | Syracuse |
| | 36 | S | 5-10 | 205 | 22 | 0 | Temple |
| | 68 | G | 6-4 | 340 | 30 | 0 | Tennessee |
| | 79 | DE | 6-4 | 272 | 25 | 1 | Tennessee |
| | 39 | CB | 6-1 | 198 | 29 | 0 | Tennessee-Chattanooga |
| | 58 | LB | 6-1 | 224 | 21 | 0 | Tennessee-Chattanooga |
| | 29 | CB | 6-1 | 210 | 29 | 7 | Texas-San Antonio |
| | 84 | WR | 6-3 | 206 | 25 | 0 | Toledo |
| | 73 | G | 6-4 | 318 | 33 | 11 | Toledo |
| | 66 | G | 6-5 | 320 | 26 | 0 | UCLA |
| | 85 | TE | 6-5 | 255 | 29 | 7 | USC |
| | 63 | T | 6-7 | 312 | 24 | 2 | USC |
| | 15 | WR | 5-11 | 198 | 24 | 1 | Utah State |
| | 71 | G | 6-2 | 327 | 22 | 0 | UTEP |
| | 61 | OL | 6-6 | 322 | 28 | 4 | Virginia Tech |
| | 64 | DT | 6-3 | 290 | 23 | 2 | Wake Forest |
| | 37 | CB | 5-11 | 190 | 28 | 5 | William & Mary |
| | 98 | DT | 6-3 | 341 | 29 | 7 | William Penn |
| | 91 | DE | 6-3 | 271 | 23 | 2 | Youngstown State |
Reserve/Non-Football Injury
| Player | # | Pos | HT | WT | Age | Exp | College |
| --- | --- | --- | --- | --- | --- | --- | --- |
| | 28 | RB | 5-11 | 213 | 23 | 3 | UCLA |
Unsigned Draft Pick
| Player | # | Pos | HT | WT | Age | Exp | College |
| --- | --- | --- | --- | --- | --- | --- | --- |
| | 26 | RB | 5-11 | 333 | 21 | 0 | Penn State |
| | 95 | DT | 6-3 | 311 | 23 | 0 | North Carolina State |
| | 90 | DT | 6-4 | 291 | 22 | 0 | Miami |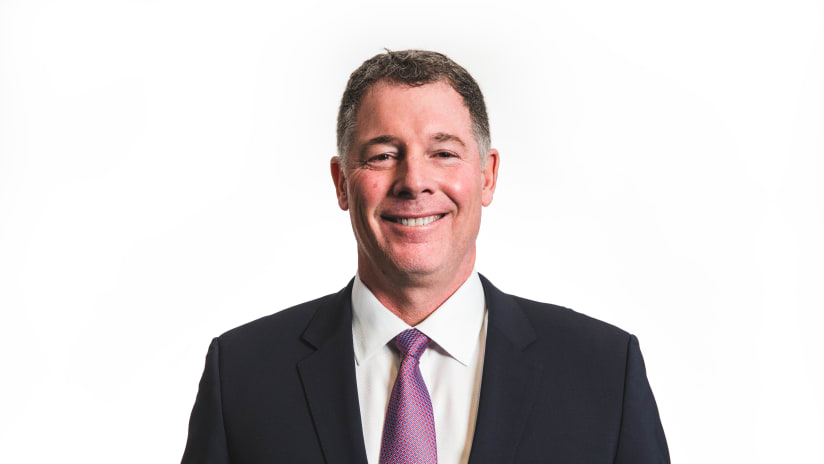 Pat Shurmur
HEAD COACH
Pat Shurmur was named the 18th head coach in Giants history on Jan. 22, 2018.
A 20-year NFL coaching veteran, Shurmur joined the Giants after a two-year stint with the Minnesota Vikings, including the last 27 games as offensive coordinator. In 2017, he was named the NFL Assistant Coach of the Year by the Pro Football Writers Association.
This is the second head coaching assignment for Shurmur, who led the Cleveland Browns from 2011-12.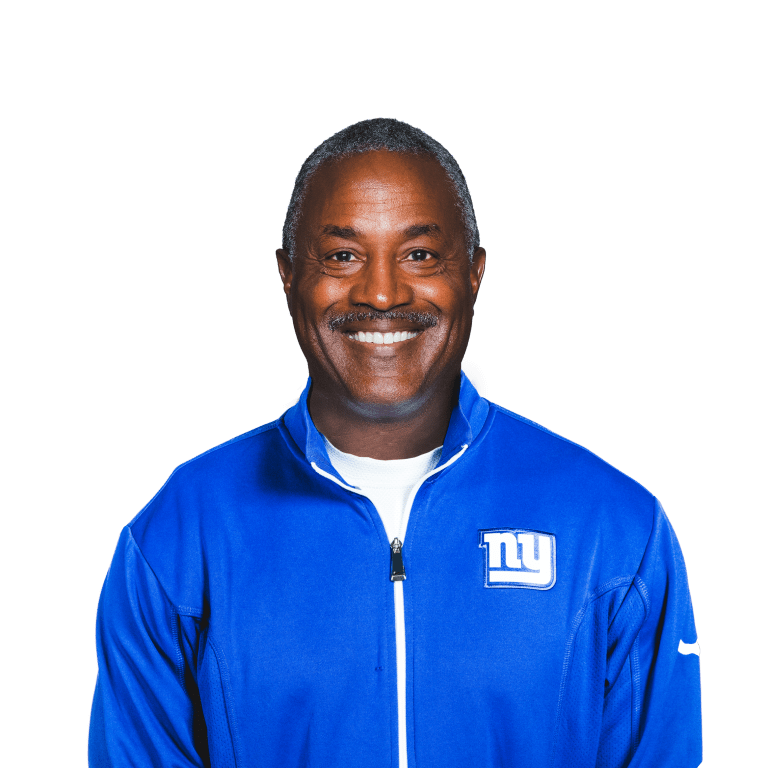 RUNNING BACKS COACH
CRAIG JOHNSON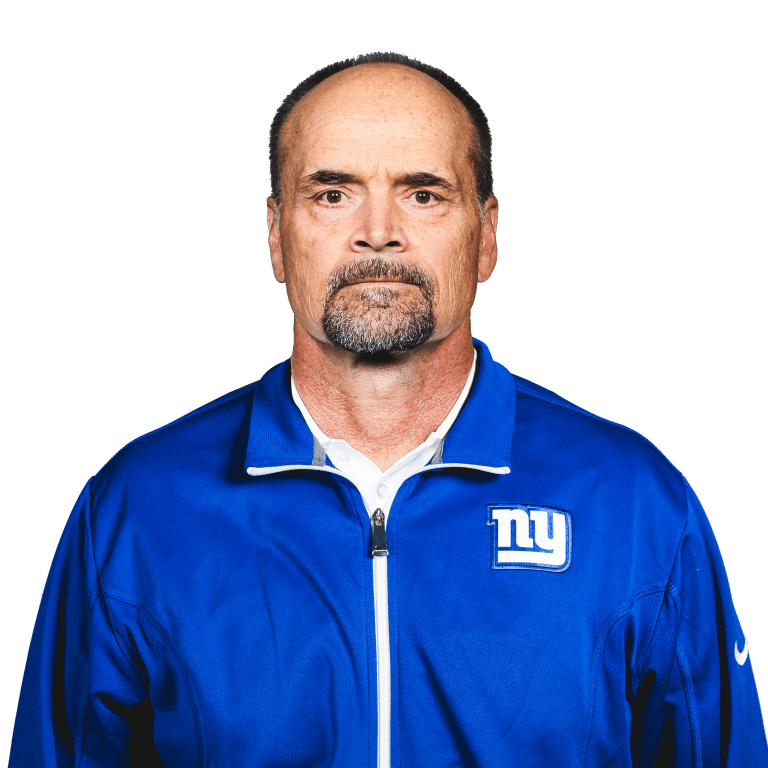 OFFENSIVE LINE COACH
HAL HUNTER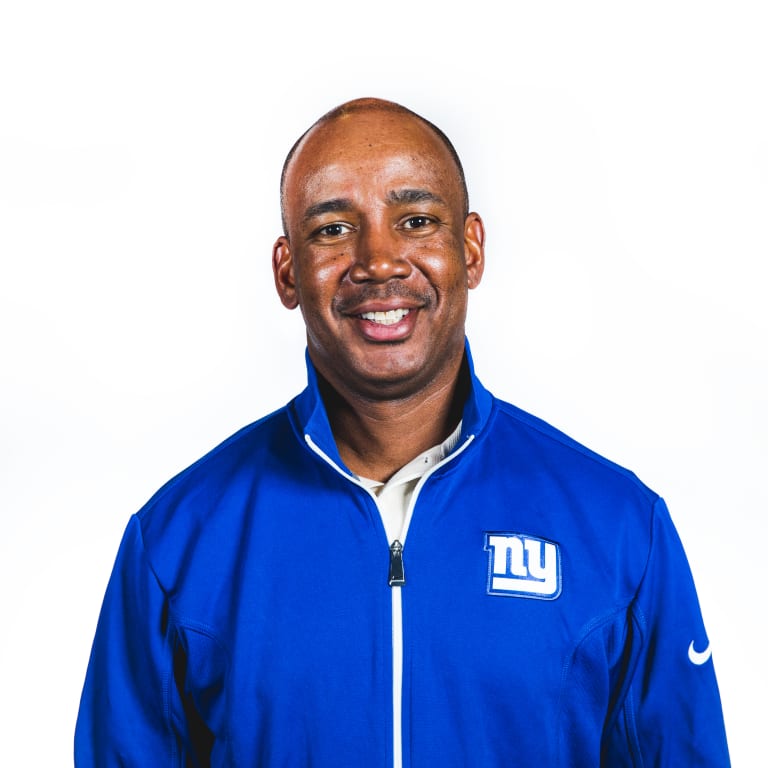 WIDE RECEIVERS COACH
TYKE TOLBERT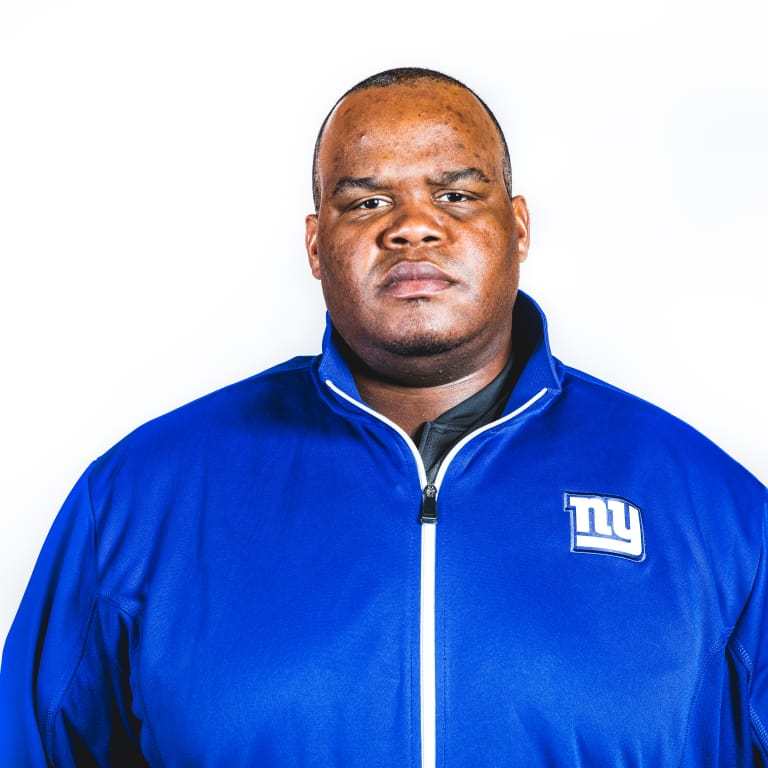 TIGHT ENDS COACH
LUNDA WELLS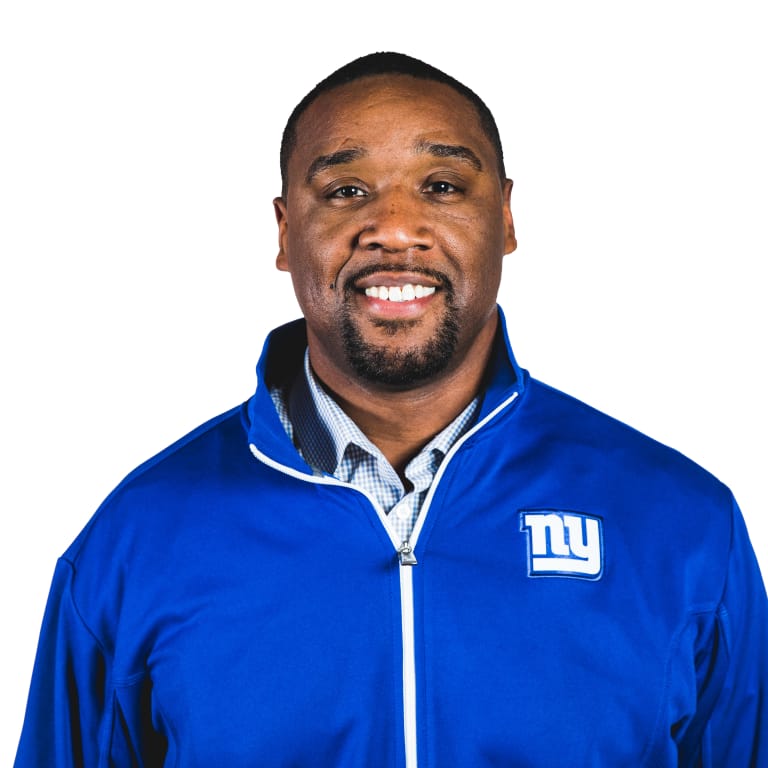 ASSISTANT OFFENSIVE LINE COACH
BEN WILKERSON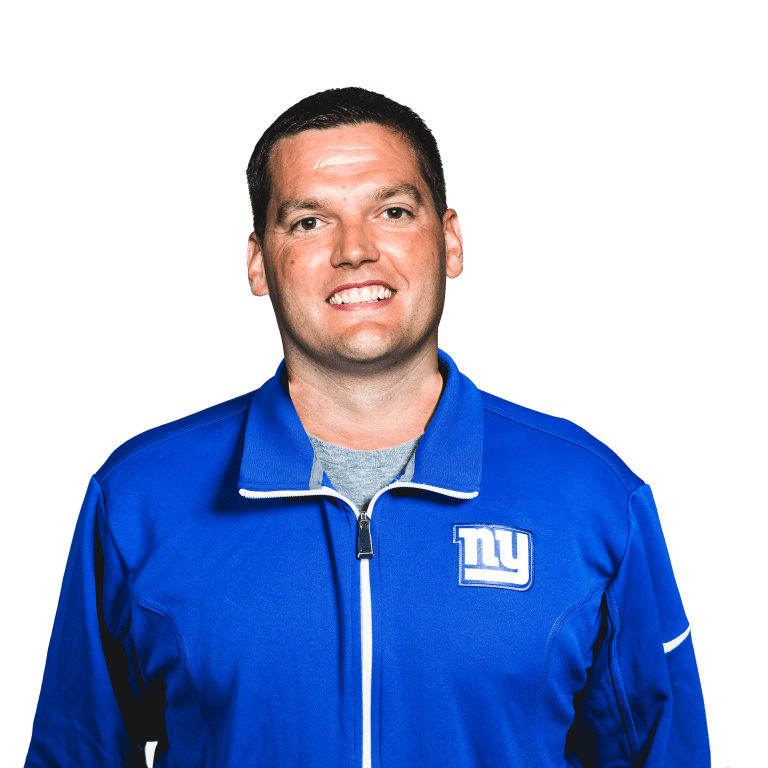 OFFENSIVE ASSISTANT
RYAN ROEDER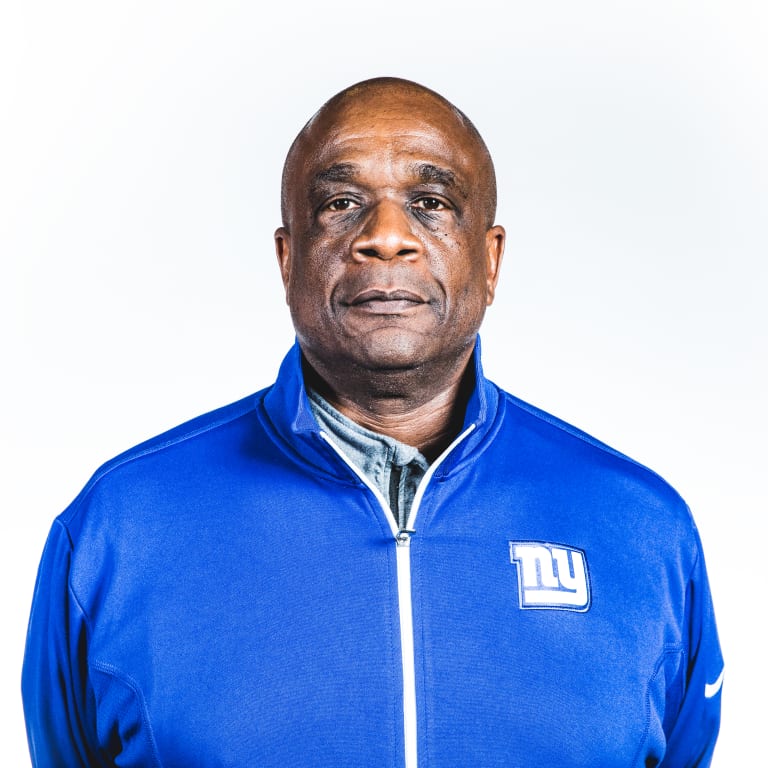 DEFENSIVE LINE COACH
GARY EMANUEL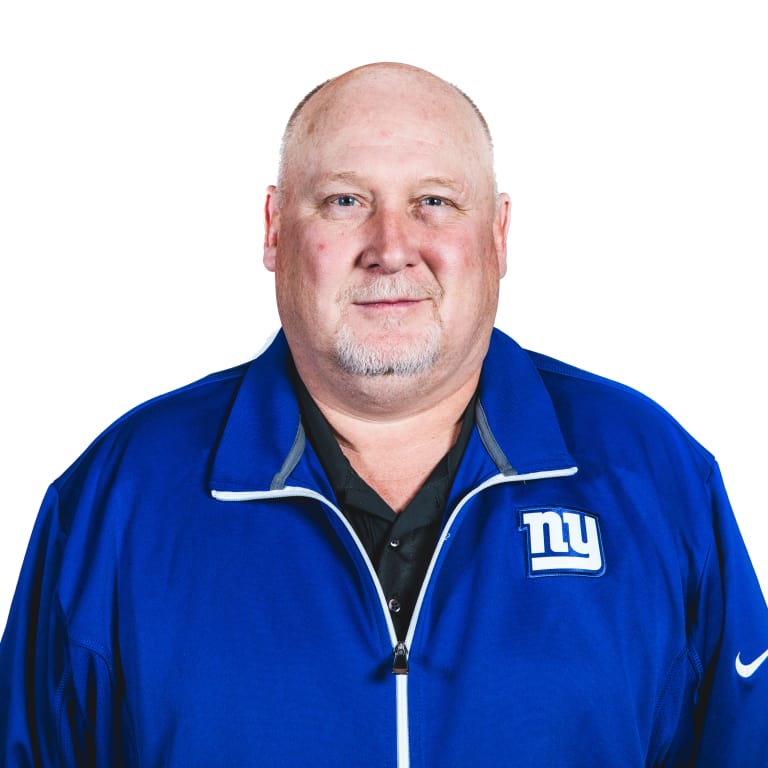 LINEBACKERS COACH
BILL MCGOVERN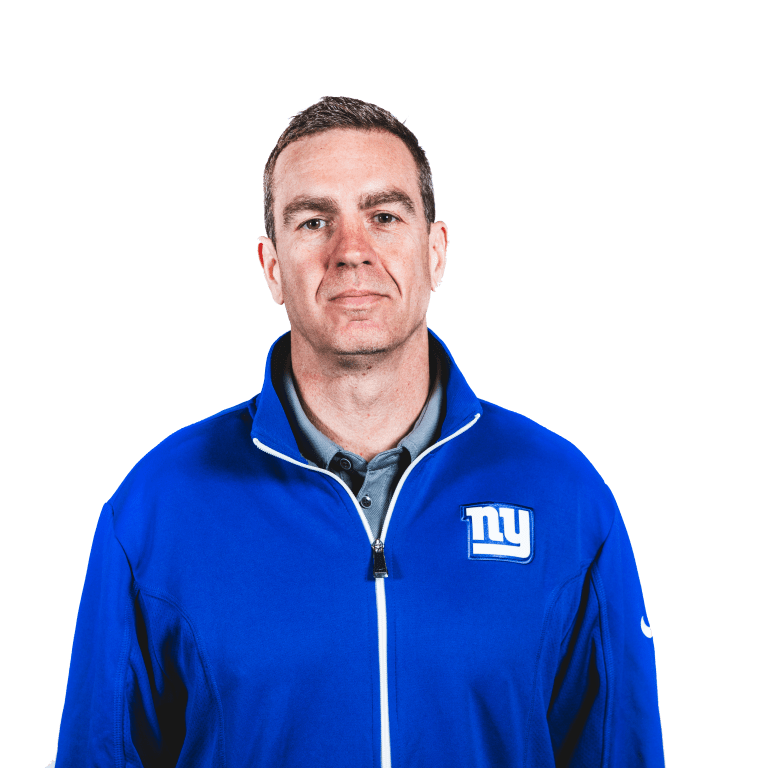 DEFENSIVE BACKS COACH
LOU ANARUMO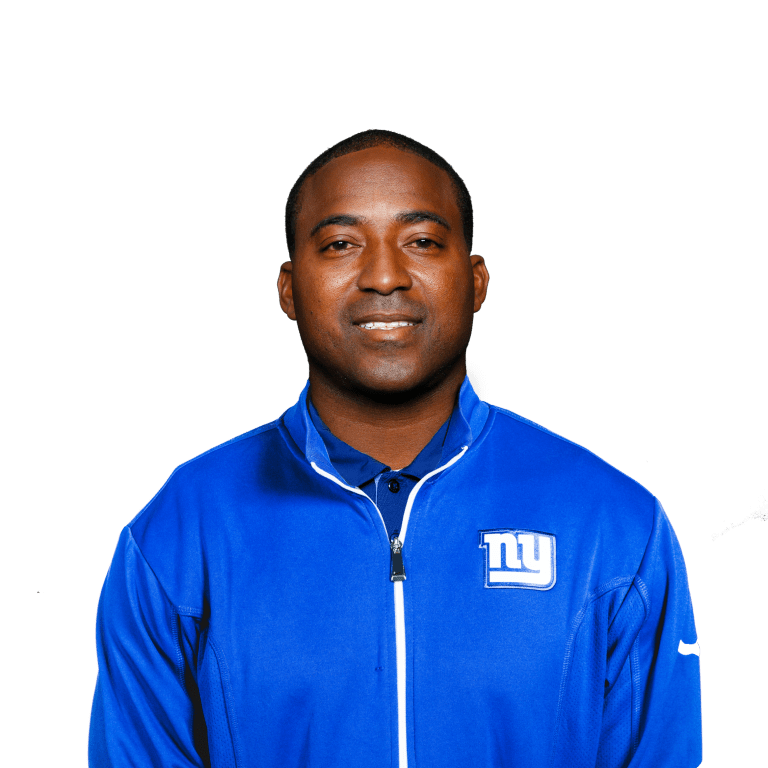 ASSISTANT DEFENSIVE BACKS COACH
DESHEA TOWNSEND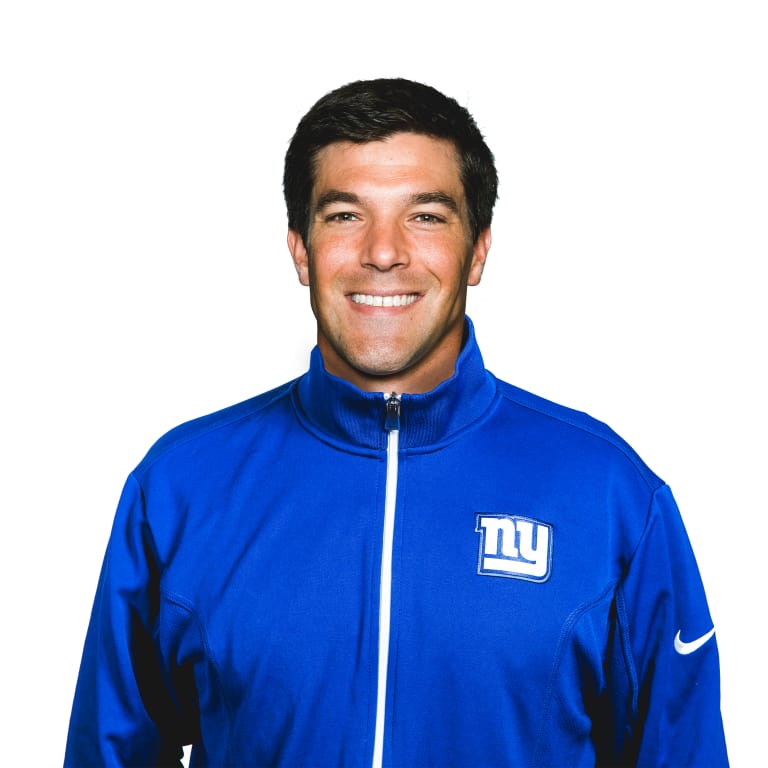 ASSISTANT LINEBACKERS COACH
ROB LEONARD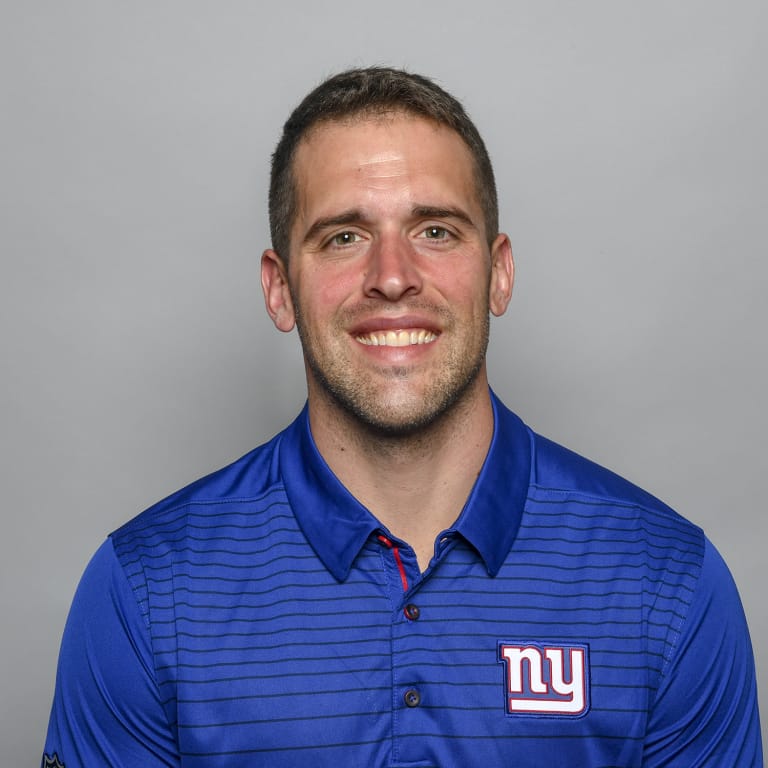 DEFENSIVE ASSISTANT
BOBBY BLICK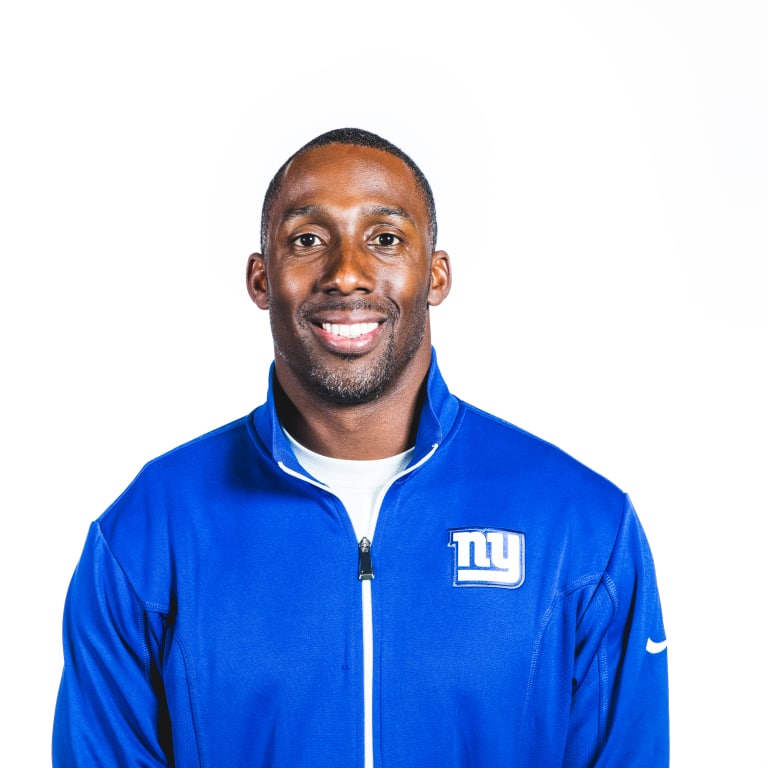 ASSISTANT SPECIAL TEAMS COACH
ANTHONY BLEVINS
STRENGTH AND CONDITIONING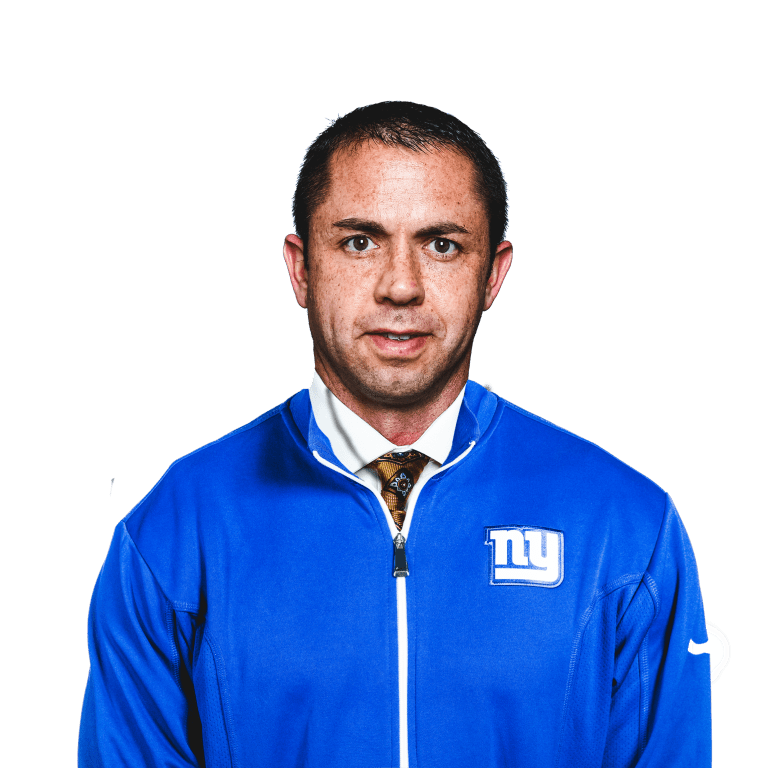 STRENGTH AND CONDITIONING COACH
AARON WELLMAN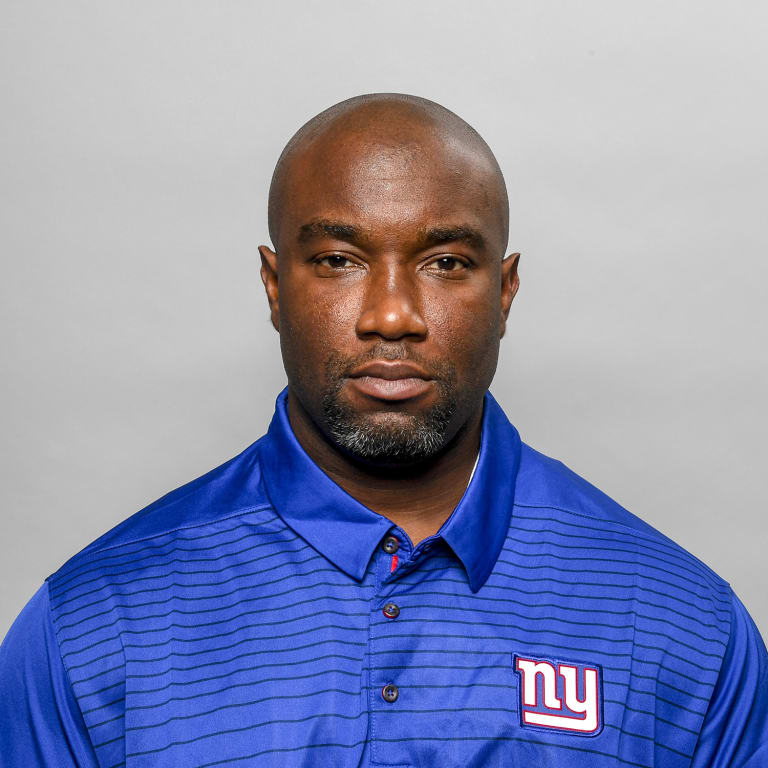 ASSISTANT STRENGTH AND CONDITIONING COACH
THOMAS STALLWORTH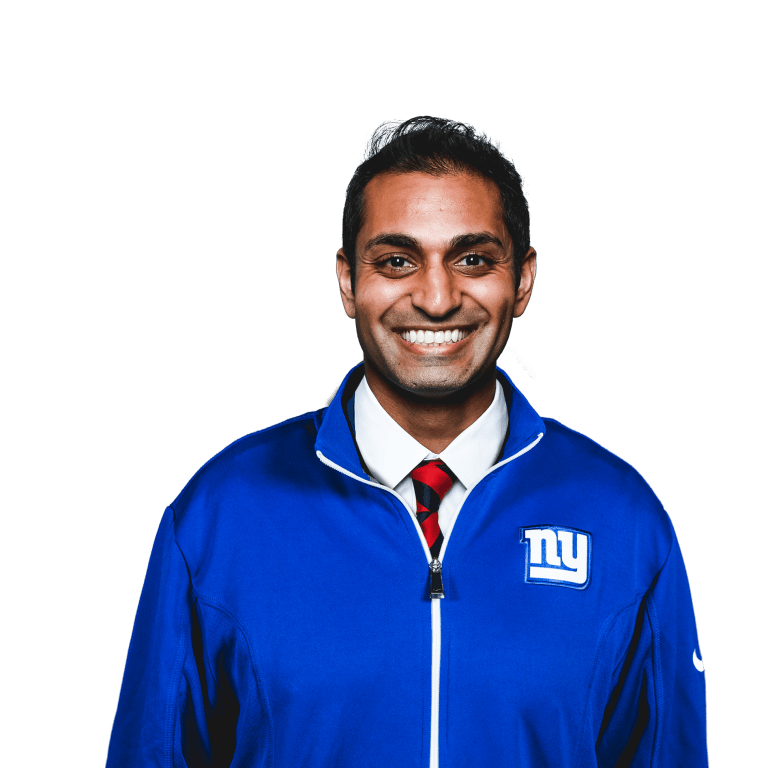 DIRECTOR OF PERFORMANCE NUTRITION
PRATIK PATEL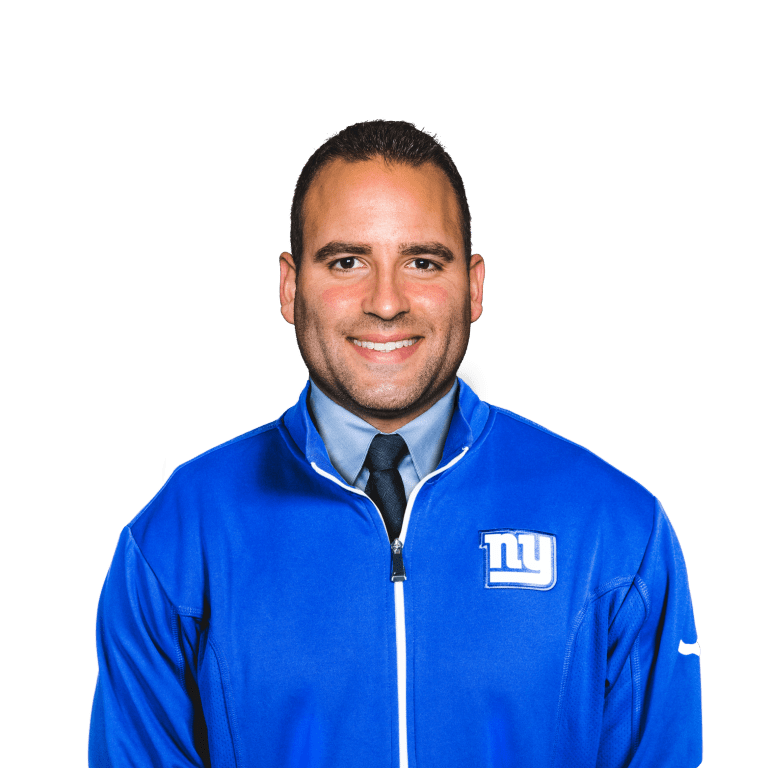 PERFORMANCE MANAGER
JOE DANOS